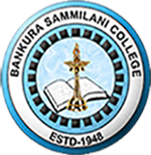 Mushrooms are considered as an important and alternate source of proteins which have several health benefits. There is an increasing demand of mushrooms which also have very good marketing values.
The college has separate Mushroom Culture Unit under the supervision of Department of Botany. All the faculty members of the Department of Botany are involved in the careful maintenance and regular cultivation of Oyester mushroom as a part of their skill enhancement courses for both Honours and Programme students.
Department of Botany and Department of Microbiology also arranged several training programmes for students, faculty members and interested local people.
The Principal, himself being pragmatic member and erudite scholar, has generously helped the Botany Department to overcome the frosty phase of financial paucity and maintain the cultivation with absolute fortitude, thus making the total practice economically viable and socially useful.